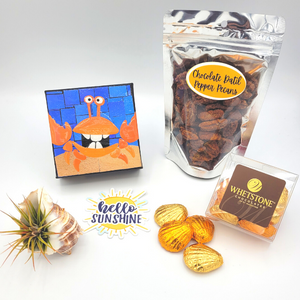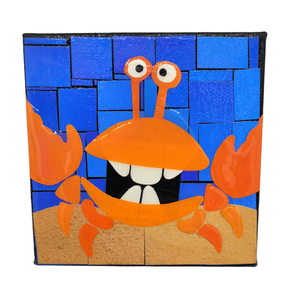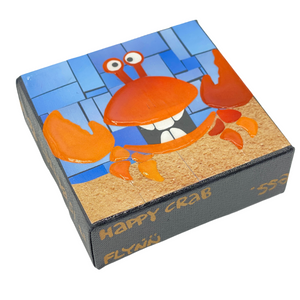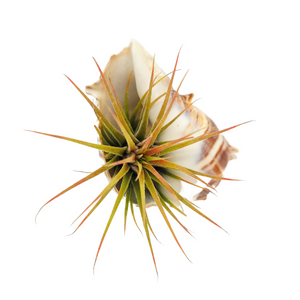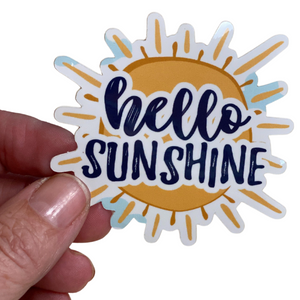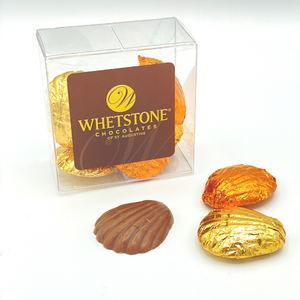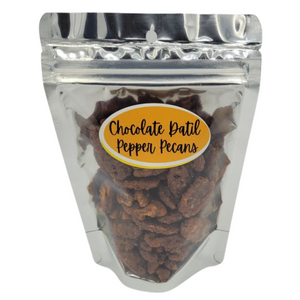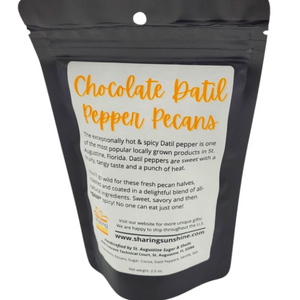 Brighten someone's day with this well-rounded artisan collection box featuring an original crab art piece by Brenda Flynn of Free Range Art, a lovely seashell and air plant set, scrumptious gourmet chocolates, and unique chocolate datil pepper pecans.
Free Range Art Original Crab Mosaic Art Piece | Seashell & Air Plant Set | Chocolate Datil Pepper Pecans | Whetstone Chocolates Gourmet Chocolate | Sticker - Hello Sunshine | Sharing Sunshine Gift Packaging
 
WHAT'S INSIDE
ORIGINAL ART PIECE | Free Range Art                 
They'll adore this colorful and whimsical 4" x 4" original art piece, featuring a unique crab. No two pieces are alike. Brenda Flynn, a Florida artisan, creates her paper mosaics using recycled magazine ads to develop the look of hand-made and hand-glazed tiles on deep canvas. Each piece is UV-lacquered to completely seal the work and protect it from humidity and fading. This original work of art includes an inspirational quote written around the side: "It's Choice - not chance - that determines your destiny."  
SEASHELL & AIR PLANT SET
We'll select a beautiful seashell for you box. The shell will measure approximately 2" x 3" ... a perfect home for a new air plant that will create beautiful blooms and produce the cutest pups (baby air plants) that grow from their base. Pups can be separated as they grow or let them grow into a large ball of air plant beauty. Air plants are hardy, easy to care for, and come with simple care instructions. Seashell and air plant varieties may vary from photo based on availability and best selection. 
GOURMET CHOCOLATE SHELLS | Whetstone Chocolates
This 6-pack of gourmet chocolate shells is hand-crafted from the finest ingredients and made in small batches for exceptional freshness. Each scrumptious treat is individually wrapped in bright-colored foil to represent the St. Augustine, Florida seaside. Enjoy a combination of Whetstone Chocolates' flavors of Milk Chocolate Valencia Orange and Milk Chocolate Toffee Crunch. 
CHOCOLATE DATIL PEPPER PECANS | St. Augustine Sugar & Shells
Wait for it! This 4-ounce serving of fresh pecan halves, roasted and coated in a delightful blend of all-natural ingredients: datil peppers, cocoa, vanilla, salt, and sugar is mind blowing! No one can eat just one! Crunchy, sweet, spicy, and delicious. Yum! Handcrafted by St. Augustine Sugar & Shells. One myth about the origin of the datil pepper is that they arrived in St. Augustine, Florida from Minorca in the late 18th century. Yum!

STICKER - HELLO SUNSHINE 
Add some warm rays of sunshine to the day with this cheerful 2.5" x 2.5" vinyl sticker / decal. This positive pick-me-up is the perfect way to brighten a water bottle, laptop, mirror, envelope, journal, car window, cell phone case, cooler, notebook, planner, bike, skateboard, kayak, etc.       
SUNSHINE PACKAGING
Your gift will be packaged in our reusable 10" x 10" bright and adorable mailer box. Filled with shred and packed with care, we will include a handwritten card that will be the first thing seen when the box is opened. We will not include any pricing information with the gift. 
SHIPPING 
Boxes will be processed and shipped Monday - Friday via UPS Ground Service. We trust our friends in brown and know they will take special care with your package. Your gift will go on a unique journey that could involve trains, planes, and automobiles before a safe delivery to you as soon as possible. The cost of shipping is included in the price of your gift – no extra surprises here. We will send you tracking information as soon as your package is shipped so you'll know exactly when it will arrive.