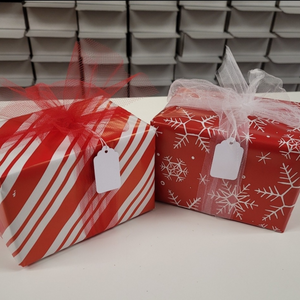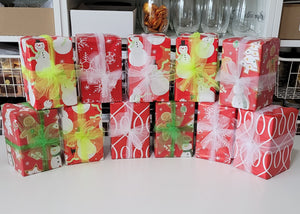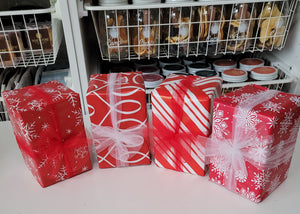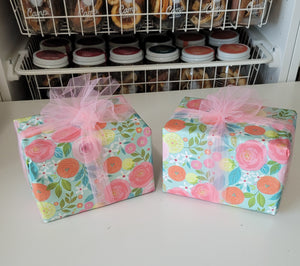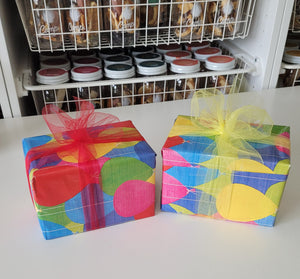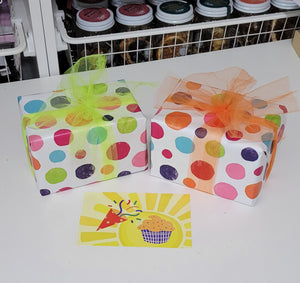 Add on Gift Wrapping to your purchase to make your gifting easy-peasy! Gift Wrap charge is per gift. If you have 3 separate gifts in your cart, you would purchase a total of 3 Gift Wrapping options for all of your items to be festively packaged.

Gift Wrapping includes a gift box, wrapping paper, tulle ribbon, and a gift tag or your gift message handwritten inside the box. 
** Please leave us a note at checkout about what you want as the "To" and "From" for the gift tag or the handwritten message you'd like us to add inside the box.