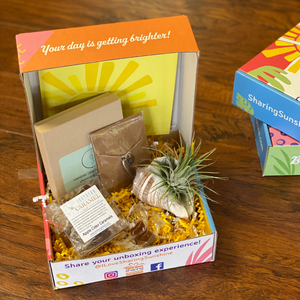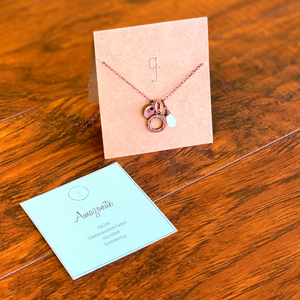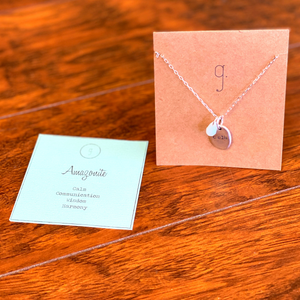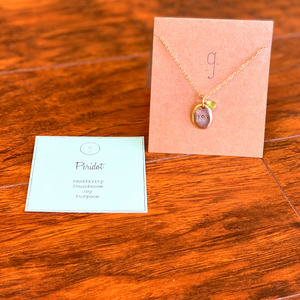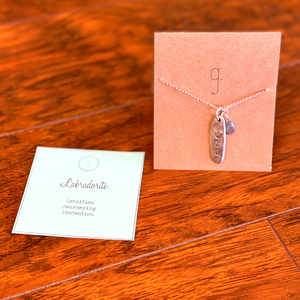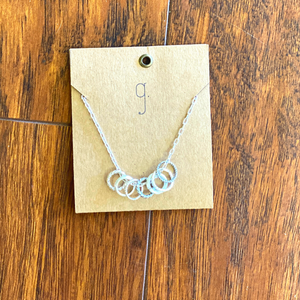 Brighten someone's day with this well-rounded artisan collection box featuring an original necklace by Gretchen Leachman, a lovely seashell and air plant set, and scrumptious gourmet caramels. Each necklace is unique. Choose your preference. 
WHAT'S INSIDE

ORIGINAL ART PIECE | Gretchen Leachman Designs                 
She'll adore her original necklace every time she wears it. Based on her theory that art should be fun, Gretchen Leachman's goal is to create affordable, streamlined, and meaningful designs that inspire, elevate the mood, and empower inner creativity. Gretchen Leachman Designs offers one of a kind wearable art with a casual, vintage flair.  
FLORIDA KING CROWN SEASHELL & IONANTHA AIR PLANT | Sunburst Trading Company
This beautiful Florida King Crown seashell is just over 2" wide and 3" long... a perfect home for a new Ionantha air plant that will create beautiful blooms and produce the cutest pups (baby air plants) that grow from their base. Pups can be separated as they grow or let them grow into a large ball of air plant beauty. When they bloom pinkish-red and purple, they brighten any room. Air plants are hardy, easy to care for, and come with simple care instructions.

CANDIED PECANS | St. Augustine Sugar & Shells    
They'll enjoy this savory 4-ounce serving of fresh pecan halves which have been roasted and coated in a delightful blend of all-natural ingredients: sugar, cinnamon, and vanilla. No one can eat just one! Crunchy, sweet, salty, and delicious. Yum! 

SUNSHINE PACKAGING
Your gift will be packaged in our reusable 8" x 8" bright and adorable mailer box. Filled with shred and packed with care, we will include a handwritten card that will be the first thing seen when the box is opened. We will not include any pricing information with the gift. 
SHIPPING 
Boxes will be processed and shipped Monday - Friday via UPS Ground Service. We trust our friends in brown and know they will take special care with your package. Your gift will go on a unique journey that could involve trains, planes, and automobiles before a safe delivery to you as soon as possible. The cost of shipping is included in the price of your gift – no extra surprises here. We will send you tracking information as soon as your package is shipped so you'll know exactly when it will arrive.